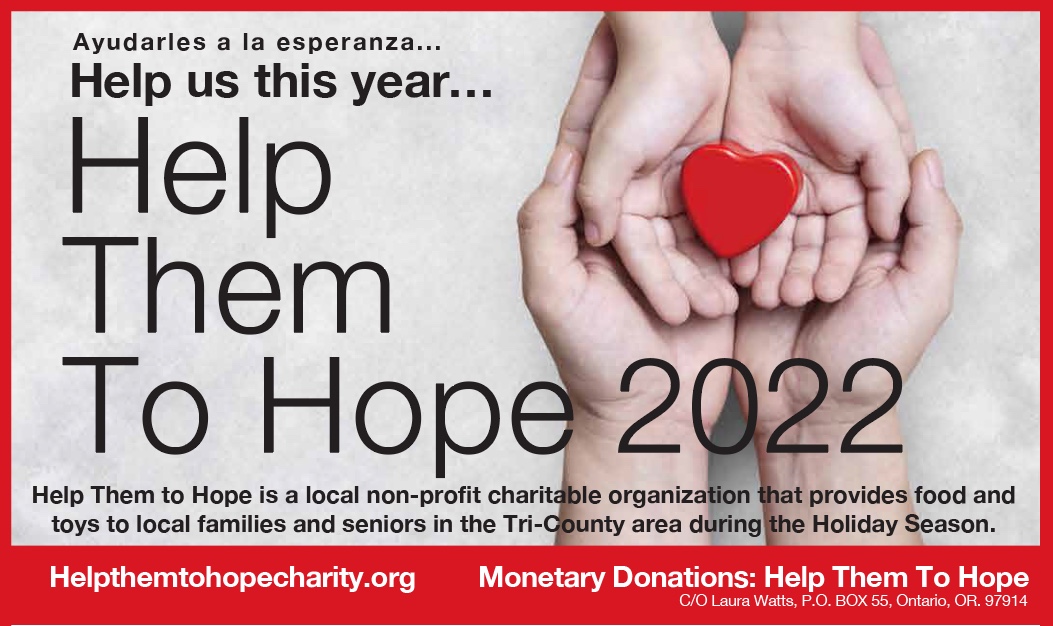 Once Help Them to Hope along with again Steve's Hometown Dealerships along with Help Them to Hope is working with Oregon Department of Human Services(ODHS) and Western Idaho Community Action partners(WICAP) to help families in need this Holiday Season. We are asking...
Become a Volunteer Today
We need people like you. People who know that while we all come from diverse backgrounds, we're all one community. Together we can make sure everyone has the nutritious food they need to thrive and toys for kids to have a merry Christmas. We have a number of volunteer opportunities for individuals and groups please complete the form below and a HTTH team member will reach out to you with volunteer opportunities.